by Ann-Grete Tan
There are two traits that are shared by everyone who embraces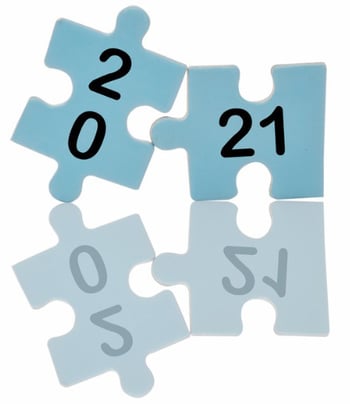 consulting as a profession:
Thriving in a state of variety and change
Being driven by the desire to make a tangible, positive impact
There are few greater pleasures for a consultant than having a client quantify the process improvements that were made possible because of your hard work. Consultants live on the "high" from words such as "Our monthly close process now takes just a day, where it used to take ten days", "Using an AI-model to automate our baseline forecast has saved us 30+ person-hours per week" and "Our sales forecast accuracy has increased to 99.8%!"
These "highs" have been especially appreciated in 2020, which has been a tough year for us all. We pray that you, dear reader, have come through it with less pain than some. Sadly, the QueBIT Team has collectively had its share of losses, but we are proud of how we have supported each other and those among our clients who needed our help.
We also learned to appreciate how important the work we do is, in helping companies plan, analyze and understand their businesses. In pre-pandemic times planning agility and having a finger on the operational pulse in real-time were "nice-to-haves". But in the unmitigated uncertainty brought about by COVID-19, the ability to run and re-run what-if forecast scenarios and to quickly sense the shifts in the business as they happen can make the difference between survival … and lost jobs. As one client in the distribution industry texted us one day over the summer: "without (the) QueBIT (system), we would have been fudged!" (expletive replaced).
2020 was also the year when Extended Planning & Analysis, or xP&A, came into its own. The xP&A vision is about breaking down siloes in planning so that finance, sales, and operations are all in alignment and speaking the same language, while simultaneously meeting the specialized needs of each function. The opportunities for qualitative improvements in terms of forecast accuracy and data-driven decision-making have never been greater, and it has been gratifying to see how well this idea is resonating with so many of our clients. This is not about throwing technology at a problem to increase "efficiency" blindly, but about finding the optimal balance between human and artificial intelligence to be able to compete - and succeed - in a fast-changing world.
Thank you for sticking with us in 2020. We look forward to another year of exploring, learning, and innovating so we can help you get even better! Happy New Year.